Please Note: In accordance with SCCPHD and in an effort to reduce social contact: parents & guardians are not permitted to enter the facility. Drop-off & pick-up stations are located on the backside of the building. In accordance with the  SCCPHD guidelines children, 12 and older must wear face coverings at all times while in the facility.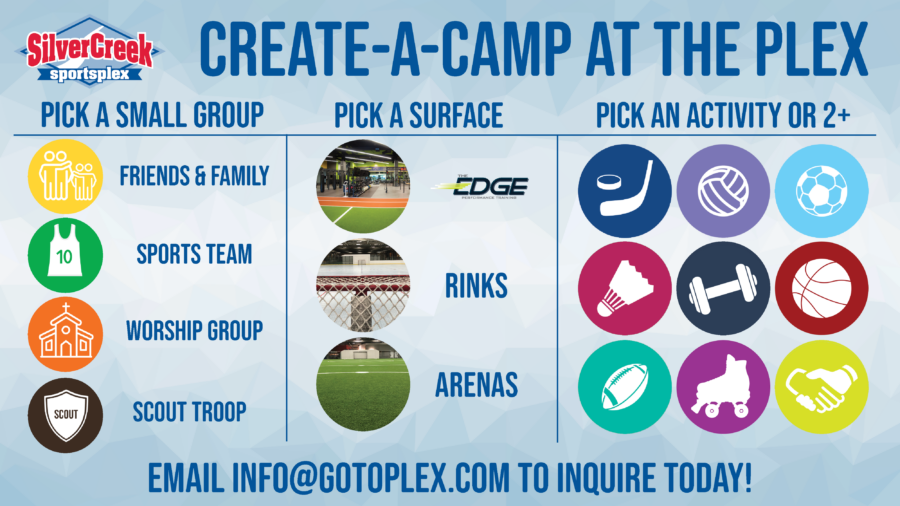 Are your little ones missing their best buds? Do your all-stars need some rink or field time? Create your camp here at the Plex and ensure a safe, active playtime! Please fill out the form below for availability and pricing.
Please note that due to Santa Clara County regulations we will be limiting the camp groups to no more than 12 individuals and all campers must be 17 years old or younger.