Schedule Your Free Lesson Today
Email us at [email protected]
Our classes teach values like respect, honor, and discipline in a way no other activity can match. Our instructors are dedicated professionals who are not only experts in their field, they love teaching children.
Our classes grow with young people, and keep them constantly challenged and involved. The depth and variety of our program promises endless experiences in martial arts, and the discovery of something for everyone.
No waiting for belt promotions—test when you are ready!
Waiver requirement: a waiver is required in order to participate. If you do not already have one on file with us, please click here to fill it out ahead of time. For participants under 18 years of age, the waiver must be completed by a parent or legal guardian.
Private instruction (individual and small group) available upon request.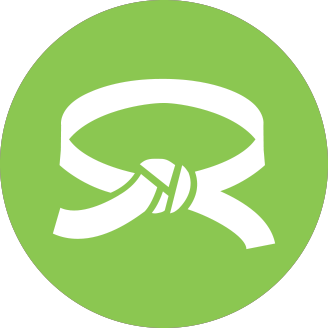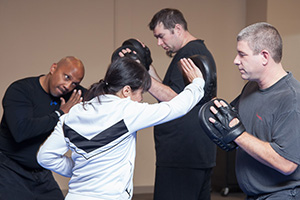 We Teach… Kitsune Ryu Bujitsu
THE FOX STYLE OF FIGHTING ARTS
OUR SYSTEM IS SHAPED BY A WIDE VARIETY OF TRADITIONAL MARTIAL STYLES:
TAE KWON DO – From Korea, translated as "Way of the Hand and Foot" or "Way of Punching and Kicking". We utilize kicking fundamentals, sparring concepts, and a wide array of Olympic coordination and kicking drills to produce martial artists with superb kicking, balance, and foot coordination.
JUJITSU, JUDO, AIKIDO – The unarmed combat arts of the Japanese Samurai teach adaptability of technique as the source of victory. Our study of the "soft" techniques spans over 4 styles of Jujitsu, along with Judo and Aikido, and includes joint manipulations, throws, strangulations, grappling, and escapes from various grabs. The ability to fall and roll stems from these arts. The level of "Ju" and "Aiki" practiced in our system is unsurpassed.
ESKRIMA, KALI, ARNIS, SILAT – The various weapons and empty hand styles of the Philippines, Indonesia, and Malaysia give us the training models for non-stop movement. The use of single baton (machete, sword), double baton, single knife, short staff, and flexible weapons (towel, handkerchief), spans over 9 different styles of these arts.
Kitsune Ryu Bujitsu is NOT a "sampler platter" or "intro" to these styles, as many other schools are, but a highly refined, completely integrated study of ALL these styles.
---
Welcome Packet/Family Handbook
Our Family Handbook is a great introduction to our Martial Arts Academy.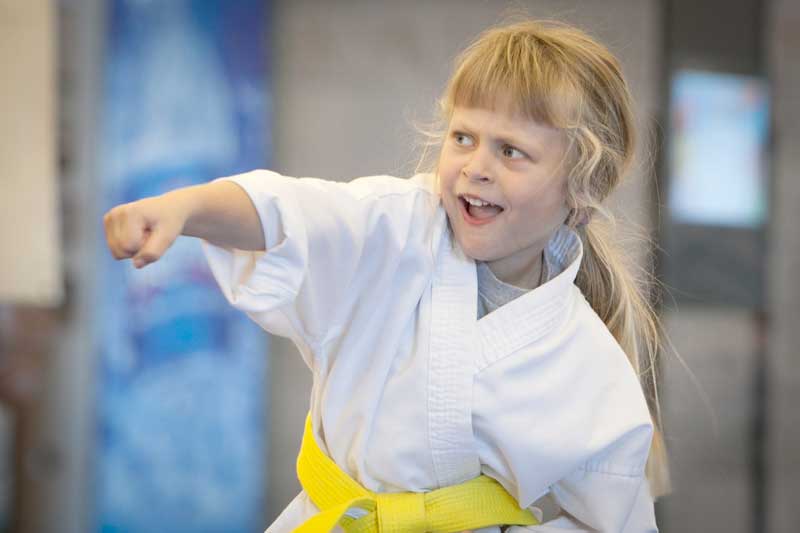 Beginner Class Schedule
Class
Monday
Tuesday
Wednesday
Thursday
Friday
Saturday
Beginner  (Age 5 – 6)
30-Minute Classes
–
5:30pm
–
5:30pm
–
–
Beginner (Ages 7 – 9)
45-Minute Classes
5:30pm
–
5:30pm
–
–
–
Intermediate
45-Minute Classes
6:15pm
–
6:15pm
–
–
–
Advanced
60-Minute Classes
–
6pm
–
6pm
–
–
Eskrima (9+)
Southeast Asian Weapons
60-Minute Classes
7pm
–
7pm
–
–
–
Jujitsu (9+)
60-Minute Classes
–
7pm
–
7pm
–
–
Age 9+ please contact the instructor for an assessment.
Experienced students, please contact the instructor for assessment.
Contact Us for a free trial!
---
Intermediate-Advanced Classes
Advanced classes available but all students must start in beginner classes.  If you are experienced and would like to talk to the instructor about starting at a higher level please don't hesitate to Contact Us.
LEVEL CURRICULA
Our ultimate goal is to get children interested in Martial Arts by exposing them to the class format and protocol while improving listening skills, balance, and coordination.
ESKRIMA
Novice
 Eskrimadors (Green Ikat)
Students who know how to be good partners in sparring, have mastered the fundamental skills and concepts of defense, and have achieved an acceptable level of fitness are invited to the next level. Here they begin their experience with weapons of the Philippines (Eskrima, Arnis, Kali), and the empty hand equivalents of the styles more suited to realistic self-defense. Novices are taught the basic elements from each of the following tribal curriculums.
Students age 15+ may start in the Eskrima program.
BEGINNER
White Belt – The beginner student is tasked with learning the Dojo (training hall) protocol, and respectful behaviors and demeanor. The physical activities are rooted in gross motor development, balance, and coordination. Tumbling skills are taught as a primary focus as well. In short, the White Belt is learning how to be in the Yellow Belt class.
Yellow Belt – The second tier of progress focuses on the fundamentals of blocking, punching, and kicking as taught in Olympic Style Tae Kwon Do. The development of critical listening, memory, and performance standards is our behavioral goal. Physical standards of performance become more stringent as well, with an emphasis on focused and constant effort. Yellow Belt skills and behaviors are needed to comfortably perform in the Gold Belt & Orange Belt Class.
Gold Belt & Orange Belt – This is where sparring (Tae Kwon Do & Sport Karate) happens. Great care is taken in teaching how to be a proper partner during attack & defense drills. The skills of previous levels are used to install coordinated reflexes of proper defensive tactics. Along with the "game of sparring," students achieve fantastic cardiovascular and muscular health that will last a lifetime.
Advanced
ESKRIMADORS (PURPLE, BLUE, BROWN, BLACK IKAT)

All advanced students learn the Core Curriculum; a study of standing and ground striking, evading, and blocking for close quarters situations. In addition to the Core Curriculum, each Eskrimador is assigned to a particular tribe in order to train in depth using weapons and tactics from a particular type of Eskrima.
SINIWALI
This tribe teaches the use of double weapons of equal length and weight, along with wooden 4' staff, and the name Siniwali means "to weave". Members of this tribe will have superb limb coordination, timing, and distance.
SUMBRADA
Members of this tribe train in the styles using one single weapon (stick) in all 3 major ranges of combat (long, medium, close). Sumbrada means "counter-for-counter", and develops incredibly fast reflexes.
PANGAMUT
These students will be the experts at Close Quarters Combat. Pangamut means "street fighting", and the tribal expertise lies in using the scarf as a weapon, as well as the small knife or "palm stick".
MAESTRO
The student who has achieved a Black Ikat in all 3 tribes will be granted the title of Maestro. This is the equivalent of a 3rd Degree Black Belt.
JUJITSU
The unarmed combat art of the Japanese Samurai, and redefinition through Brazilian influence, is available to any student who has acquired the skills of Novice Eskrima. Students age 15+ may start in the Jujitsu program.
Training includes Falling, Rolling, Takedowns, Leg Sweeps, Hip Throws, Grappling, Joint Manipulations, and Strangles. Our progression focuses on takedowns and grappling first. New Jujitsuka learn about positions, movement, and escapes. The more experienced student will train in submissions (joint locks and strangles) and in standing (self-defense) applications.
What happens if a class is canceled by the instructor?
Danielle Desjardin
2018-07-06T20:28:27-07:00
In the event a class must be canceled, the instructor will notify everyone by email as soon as possible.
Don't see the answer you were looking for?  Please don't hesitate to Contact Us!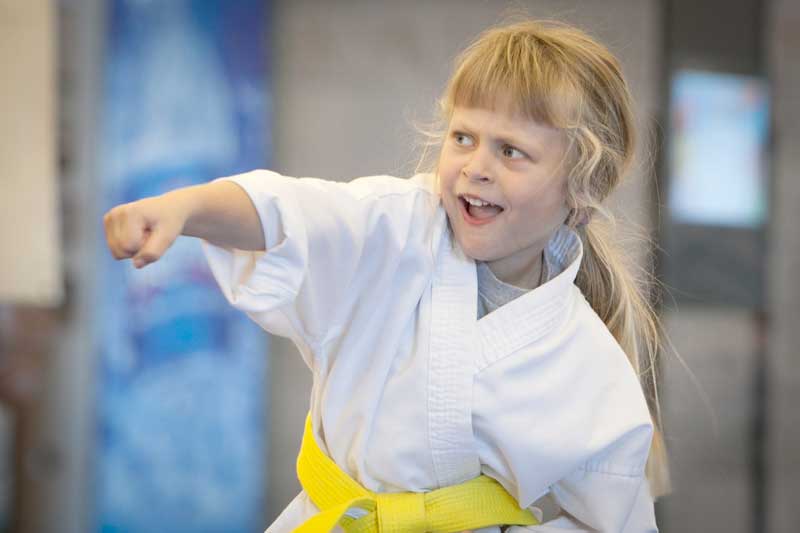 Contact Us
Free Trial
We encourage all students to try one of our free classes to better understand the respect, honor, and discipline that is passed on to all students.  We always offer the first class free as a way for individuals to try before committing.
Beginner classes are available for all ages so please don't hesitate to contact us for more information!  You can also view the "Class Schedule" page if you are interested in observing a class before joining.
Questions? please contact us!
Contact Us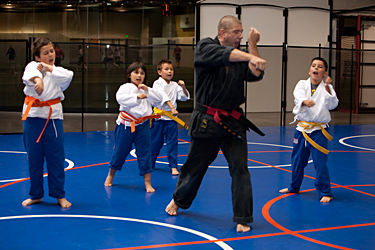 Shihan Todd Labrie
Shihan Labrie has been practicing martial arts since 1977, and was recently recognized as a 7th-degree black belt holding a Kyoshi (teaching grade). His nearly 4 decades of experience includes many styles that use both forms and fighting, which gives a holistic perspective to martial art practice. The practice of striking, grappling, and weapons fighting has taught him an extremely broad range of techniques that have been woven into a comprehensive curriculum that teaches principles and concepts from every known genre of martial study. Shihan Labrie has studied many styles including Shotokan Karate, Tae Kwon Do, Boxing, Ken Ju Ryu Kenpo-Jujitsu, Zen Budo Ryu Jujutsu, Danzan Ryu Jujitsu, Nihon Jujutsu, Judo, Yoshinkan Aikido, Modern Arnis, Inosanto Method Kali, Inayan Serrada Eskrima, Inayan Sinawali Eskrima, Inayan Kadena De Mano, Inayan Decuerdas Eskrima and Inayan Larga Mano Eskrima
Spanning almost 40 years, Shihan Labrie's experience has culminated in what is now called Kitsune Ryu Bujitsu, or "Fox Style of Fighting Arts." Shihan Labrie possesses a unique ability to explain complex ideas in the simplest way possible so that student progress reaches exponential rates. In addition to being a master of several styles of martial art, he is a gifted and dedicated instructor of adults and youth alike, with great success among special needs students.
Shihan also specializes in teaching High Functioning Autistic and Asperger's candidates, using a simple and direct approach that is unparalleled in the martial arts community. Please contact us for information about special needs classes.
Shihan Labrie has also created paramilitary programs for use in specific applications/scenarios under the acronym H.A.N.D.S. (Heightened Application Neuromuscular Defense System). These programs are intense studies into "contact weapons" (impact and edged weapons including bats, clubs, knives, machetes), used to quickly prepare soldiers and civilians for possible encounters.
Many teachers at other schools are very rigid and don't seem to care about their students. The teachers at The Plex really care about my son and how he is doing.
I have noticed increased self-confidence, discipline and appreciation for respect and timeliness. They both just explained to me the other day that it is disrespectful to be late and that we should always be on time! Love it!!
Both instructors take the time to understand each child individually and adapt the program based on the child's personality and ability. I like it when you tell them that it is individual progress that they need to look at and not the progress of the other kids in the class.
My son in the last year has made a huge milestone. He is getting along better with his peers and participates in class a lot more. He has more of I-can-do attitude than before. He used to give up very easily.
We tried a couple of studios which I felt was not the right fit for my son. He seemed a little bored. He was not getting much out of it. The pace was very slow.  We wanted to find a studio that not only taught him the art of karate but also taught him the respect, discipline, and better focus to use in his daily life.
This is a very unique studio. They did not limit their teaching to just one style as many other studios do. My son was very excited when he found out that he was going to do learn several different styles.
Because of his learning disabilities, my son struggles in many areas, but for some reason, this program isn't a struggle and I know he feels good about it and a sense of accomplishment. …this program has definitely been a very positive experience. He is still very enthusiastic and talks about getting a black belt someday.
The instructors are easy going and always make the kids smile. They are truly there for the kids and to pass on their knowledge of martial arts to them.